Photos of "Art in the Park Festival"
Latin Jazz in action!
ROLANDO OCHOA AND HIS FORMULA "8a"
ART IN THE PARK FESTIVAL OCTOBER 25, 2003 PLANTATION FLORIDA USA
Our musical group participated in this art festival as one of the many musical groups. We entertained the many visitors to this special venue event that is celebrated in the City of Plantation Florida. "Art in the Park was sponsored by "The Plantation Junior Women Club".
This was the 37th annual "Art in the Park" and it gathered more than 300 artists who showed their paintings, sculptures and various other crafts. This year it was also the golden anniversary celebration of the City of Plantation founded in 1953.
Formula "8a" was a hit with the crowd and provided a bit of "Latin" flavor to the event. Many participated in a "Conga Line' that ended the performance with a "bang".
Here are some of the pictures showing the different musicians that performed many Latin Jazz and Latin Favorites for the delight of all present.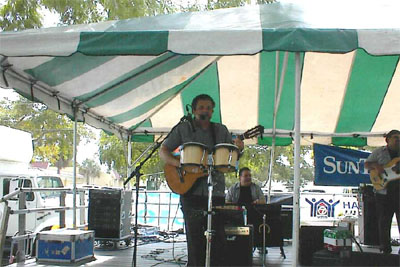 Fomula 8a / Rolando Ochoa serenaded the audience with a famous "Bolero"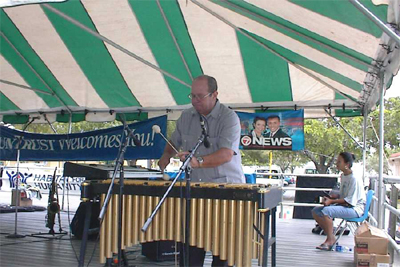 Fomula 8a / Armando Romeu Jr. one of the top vibraphonist in South Florida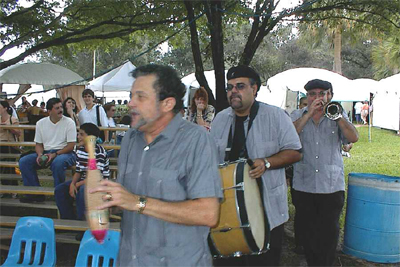 Fomula 8a /Everyone did the "Conga Line"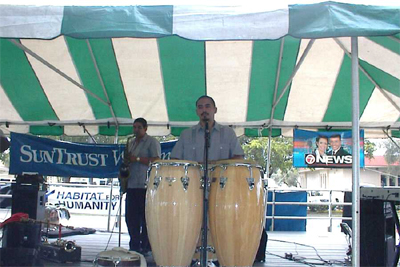 Fomula 8a /Gustavo Aliaga, the youngest but, with a great Conga sound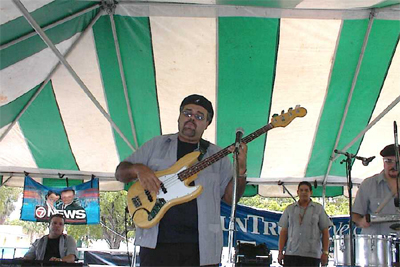 Fomula 8a /Jorge Moreno recognized as an authority in "Latin jazz bass"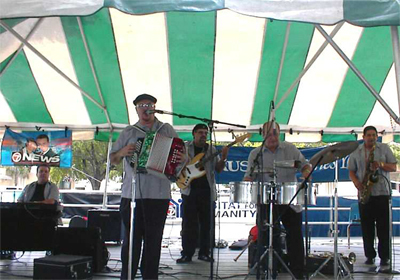 Fomula 8a /Mannie Lopez interpreting his Famous "Cumbia" medley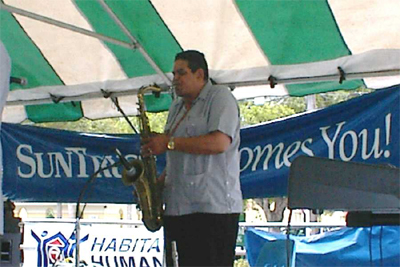 Fomula 8a /Jose (Pepe) Vera a Master of the Sax and Flute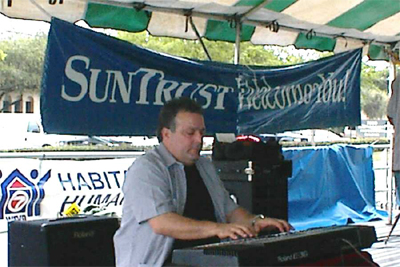 Fomula 8a /Ramon Brea master of the ivory and ebony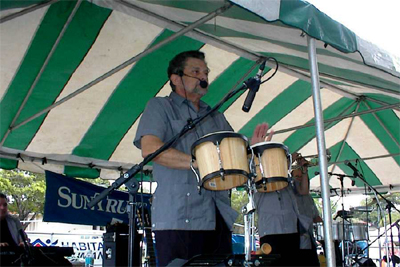 Fomula 8a /Rolando Ochoa singing away while playing the Bongos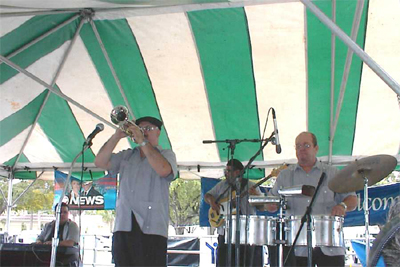 Fomula 8a /Mannie Lopez-Font and Armando Romeu. Two of South Florida's top Performers